Your mental health is a priority
Your happiness is essential | Your self-care is a necessity
Health is a state of physical, mental, and social well-being and not merely the absence of disease or infirmity.
WHAT IS A MENTAL HEALTH PROBLEM?
A variety of terms are used to describe mental health problems such as: mental disorders, mental illness, and so on. But these don't give much information about what is really happening with the person.
IWOO MENTAL HEALTH COMMITTEE
The Mental Health Committee was established in January 2017 as one of IWOO's professional committees. Fariba Bashiri (MD) serves as as Chair of the committee, with Sama Bassidj, Solora Lazarjani and Tina Hesami making up the rest of the Board. The main purpose of the committee is to increase awareness about the importance of mental wellness, while reducing the stigma surrounding mental illness in our communities.  
IWOO'S MENTAL HEALTH SERVICE
The MH committee meets monthly with about 10 professional volunteer members and guests. The goals of these meetings are:
Facilitating mental health workshops & seminars
Running mental health clinics
Holding Yoga, Meditation and Art Classes
Our 5 Year Plan:
Starting a Distress line for Farsi speaking Residents
Creating a Retirement Home for Farsi speaking Residents
MENTAL HEALTH WORKSHOPS & SEMINARS 2018-2019
These seminars are held once or twice a month, generally the last Thursday of each month from 6-8 pm.
This seminar was conducted by Dr. Shahab Anari who is a multiple best-selling author, experienced speaker and trainer, and certified coach with an expertise in Personal Branding.
Bringing Up Children after Migration 
The seminar was conducted by Shahla Yaghoubian who is a Registered Social Worker and the Manager of Prevention & Quality Improvement Yorktown Child & Family Centre.
Marijuana Myths & Facts and Internet Addiction Seminars.
These seminars were conducted by Dr.Hosseon Abdollahi Sani who is psychotherapist & psychiatrists (IMG) CRPO, OACCPP.
Acculturation and Strength- Based Mindset Seminars
These seminars were conducted by Omid Alaei who is Professional Coach & facilitator (M.Sc) CAPP.
Bringing Out Your Inner Boldness
This seminar was conducted by Sara Rahimi who is certified life coach, grief recovery specialist, author and speaker.

Compassionate Nonviolent Communication Skills Seminar
This seminar was conducted by Behnaz Moein who is Registered Social Worker.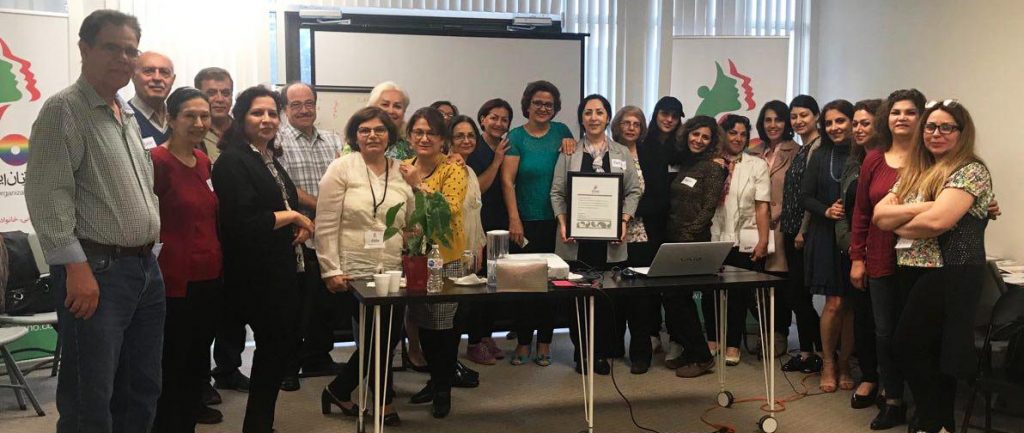 This seminar was conducted by Dr. Badri Daneshamouz  who is psychotherapist & psychiatrists (IMG) CRPO, OACCPP.All the seminars received excellent feedback
Mental health is the capacity of each and every one of us to feel, think and act in ways that enhance our ability to enjoy life and deal with the challenges we face.
It's up to you today to start making healthy choices. Not choices that are just healthy for your body, but healthy for your mind.
THE CURRENT OBJECTIVES OF THE MH COMMITTEE
The current objectives of the Mental Health Committee include: providing educational seminars and mental health clinics; facilitating expressive art workshops; hosting informal support groups; and collaborating with other mental health organizations across Ontario to raise awareness on important mental health issues impacting our communities.These actions are based on the needs of Iranian- Canadian community such as:
Immigrant families face many challenges for managing their new life in a new country. Challenges like a lack of information, inability or limited ability to speak English, unfamiliarity with the new culture, difficulty with finding a proper job, and trouble in accessing social and financial assistance programs. They have to learn how to cope with these problems.
Parenting our children in a new environment
Raising a child who succeeds in school and in their life is a priority for many immigrant parents. They want their children to have opportunities that they themselves didn't have, but the challenges mentioned above make this goal extremely difficult.
Supporting  families who have a family member with a mental illness
The Mental Health Committee at IWOO is dedicated to helping families affected by mental health issues. 1 in 3 Canadians will experience mental health problems at some point in their life.
Raising awareness on LGBTQ+ rights and supporting LGBTQ+ communities
Research shows that LGBTQ people have higher rates of mental health challenges than the general population. LGBTQ people often struggle with depression, anxiety, trauma and self-acceptance as a result of ongoing discrimination. Over their lifetimes LGBTQ youth are about three to four times more likely to attempt suicide as their peers.
Promoting seniors' mental health
In addition, as people age, they face overlapping stigma; the stigma of living with a mental health problem or illness, as well as the stigma of being older.
Counselling is a confidential process, designed to help a person to address their concerns, come to a greater understanding of themselves and learn effective personal and interpersonal coping strategies. It involves a relationship between the individual and a trained therapist who has the desire and willingness to help them achieve their goals. Throughout counselling, there may be periods of increased anxiety or confusion. The outcome of counselling is often positive, however the level of satisfaction for any individual is not predictable. The therapist is available to support the individual throughout the counseling process. IWOO offers counseling services for all members. This clinic established in August 2018 under MH Committee Management, and Dr. Fakhri Afshari who helped run the clinic efficiently.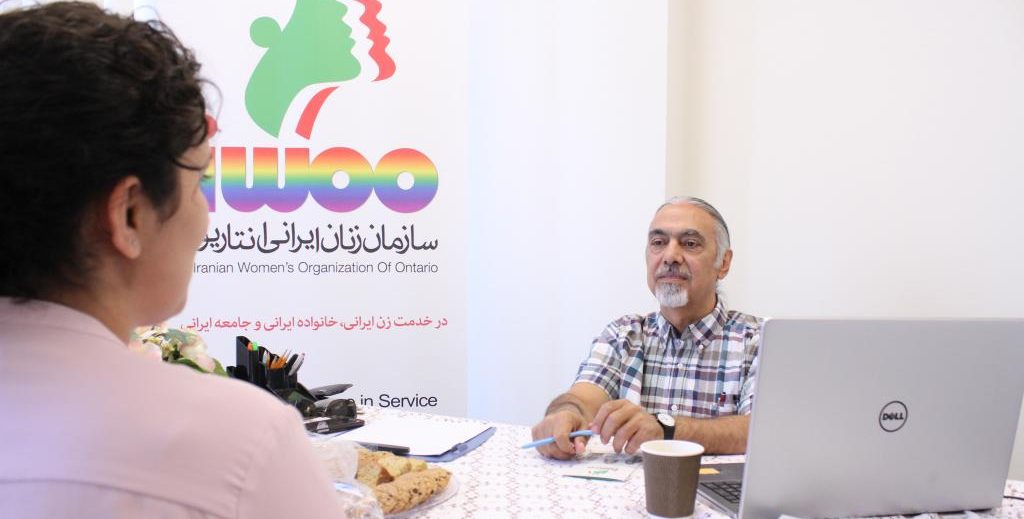 YOGA, MEDITATION AND ART CLASSES
Yoga is a mind and body practice that promotes balance and good health. Research reveals that regular yoga practice supports the treatment of mental health illnesses and other stress related to health problems. This class aims to calm the nervous system, increase physical, mental, and emotional awareness, relieve stress, and reduce muscle tension and enhance attention in order to strengthen mental health that results in feeling refreshed, relaxed, and rejuvenated. Yoga class takes place once a week at IWOO.
Art classes include Paint Night, and other Art and Culture events that takes place at IWOO regularly.