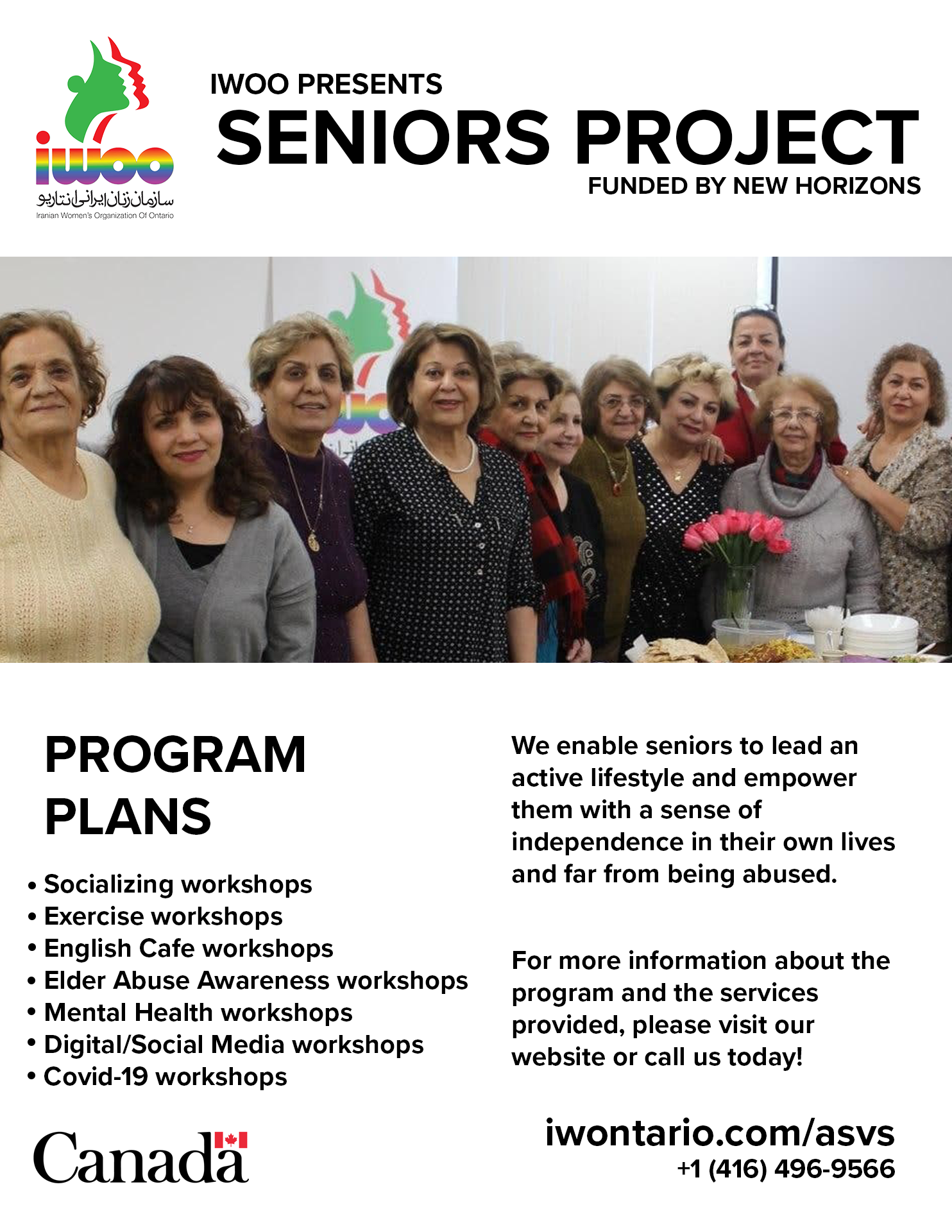 Funded by: 
The project will accomplish its goal by offering the following:
Delivering monthly educational and life-skill workshops for seniors on relevant topics including computer literacy, elder abuse awareness and support, healthy body and healthy mind.
Offering weekly activities including adapted exercise sessions such as light yoga, mindfulness and training to prevent dementia, art workshops (painting, dancing, singing, etc.), interactive games.
Offering quarterly day trips to further improve socializing and combat loneliness and isolation. (If the conditions or governmental restrictions allow)
Language and disabilities are the top two barriers to seniors' inclusion and participation in community programs.
CURRENT CLASSES
to register for any of the classes below, please email us at info@iwontario.com